CONTACT

How to reach us?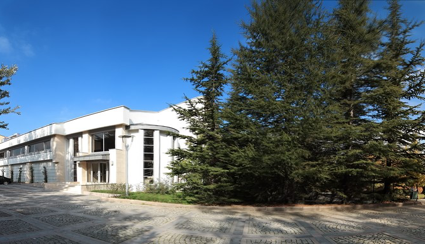 We are located in the Advanced Research Laboratories (ARL) building. For a campus map, please follow this link; ARL building is denoted with building code SL.
Phone: +90-312-290-8078
Fax: +90-312-266-4579

Email: otokel@bilkent.edu.tr

From Downtown
By Shuttle Bus: The university operates shuttle buses, free of charge, from the Tunus and Sihhiye districts. For schedule and pick-up locations, follow this link.
By Car: Follow the D-200 State Road in the Eskişehir direction for about 8 km, take the exit labeled "Bilkent Üniversitesi" and follow the signs straights to the main gate of Bilkent University. Security at the gate will be able to direct you to the ARL.
From the Airport
By Taxi Cab: Taxi ride to Bilkent University costs about 20 $.
By Shuttle Bus: Havas operates shuttle busses from the airport to ASTI, the inter-city bus terminal of Ankara for about 2$. From there you can take a taxi cab (for about 10 $) to campus
Mailing address
Ileri Arastirma Labaratuvari, No:103
Bilkent Universitesi
Cankaya Ankara 06800 TURKEY