Modifying the CV page
In order to convert the pre-populated sample CV page into your own CV page you will need to
edit the text,
probably replace the photo or delete the existing human head model picture,
upload your own CV in PDF format and change the links to point this PDF file
To edit the text in the sample CV page, navigate to dashboard, click "Pages" and click the "Edit" link underneath the page titled "CV":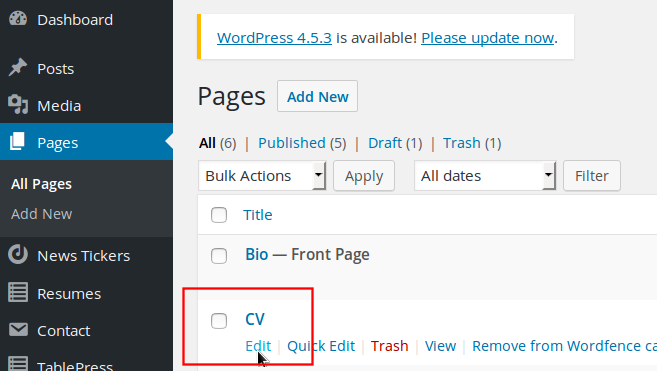 When the editor appears, click on the human head to select it and then hit the Del key to remove it from the page.
Then click "Add Media" button, pick your photo to be inserted in place of the b/w human head. Resize the photo to your taste and hit the "Preview Changes" button to see the modified page in a new window. If you like it press the blue "Update" button to save the CV page with the new photo.
Then start editing the text lines to reflect your own CV information.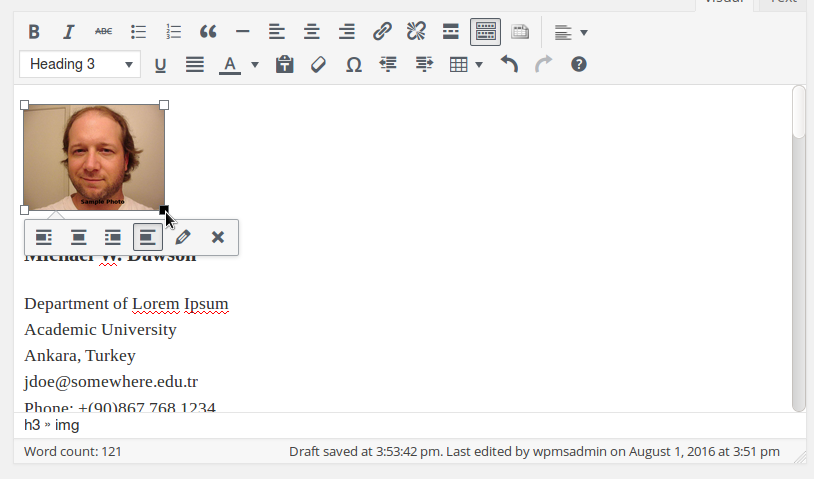 Then you should upload the PDF file of your own CV, upload it to the server and modify the link(s) so that they point to the real file instead of the sample CV. You will need the URL address of the PDF file after it is is uploaded to the server. You can copy the file's URL address into your clipboard on the Media Library page. To see the URL address, click on the icon for the CV file. The URL address will be displayed on the upper right corner.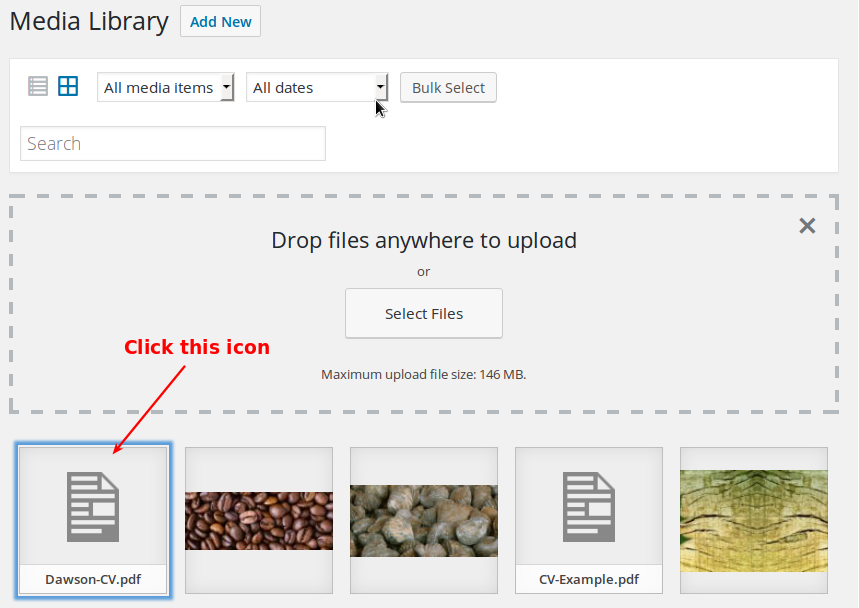 To modify any link(s) to the PDF file, click on the link and then click the small edit button which appears underneath the link:

Then paste the URL address of the real PDF file into the address field.
Done…
Next: Making a CV page with in-line PDF document